ADVENTURE INDUSTRY CULTOUR
Brückensteig – The via ferrata on the Müngsten Bridge
VIA FERRATA AT 100 METERS HEIGHT
Whether young, old, big or small – the Brückensteig is a breathtaking experience for everyone!
Unique in Europe: the via ferrata over Germany's highest railway bridge makes it possible to experience industrial culture up close. A guided tour takes you over the steel arch of the Müngsten Bridge all the way up to the highest point, where the ascent is rewarded with a spectacular view.
Video vom Brückensteig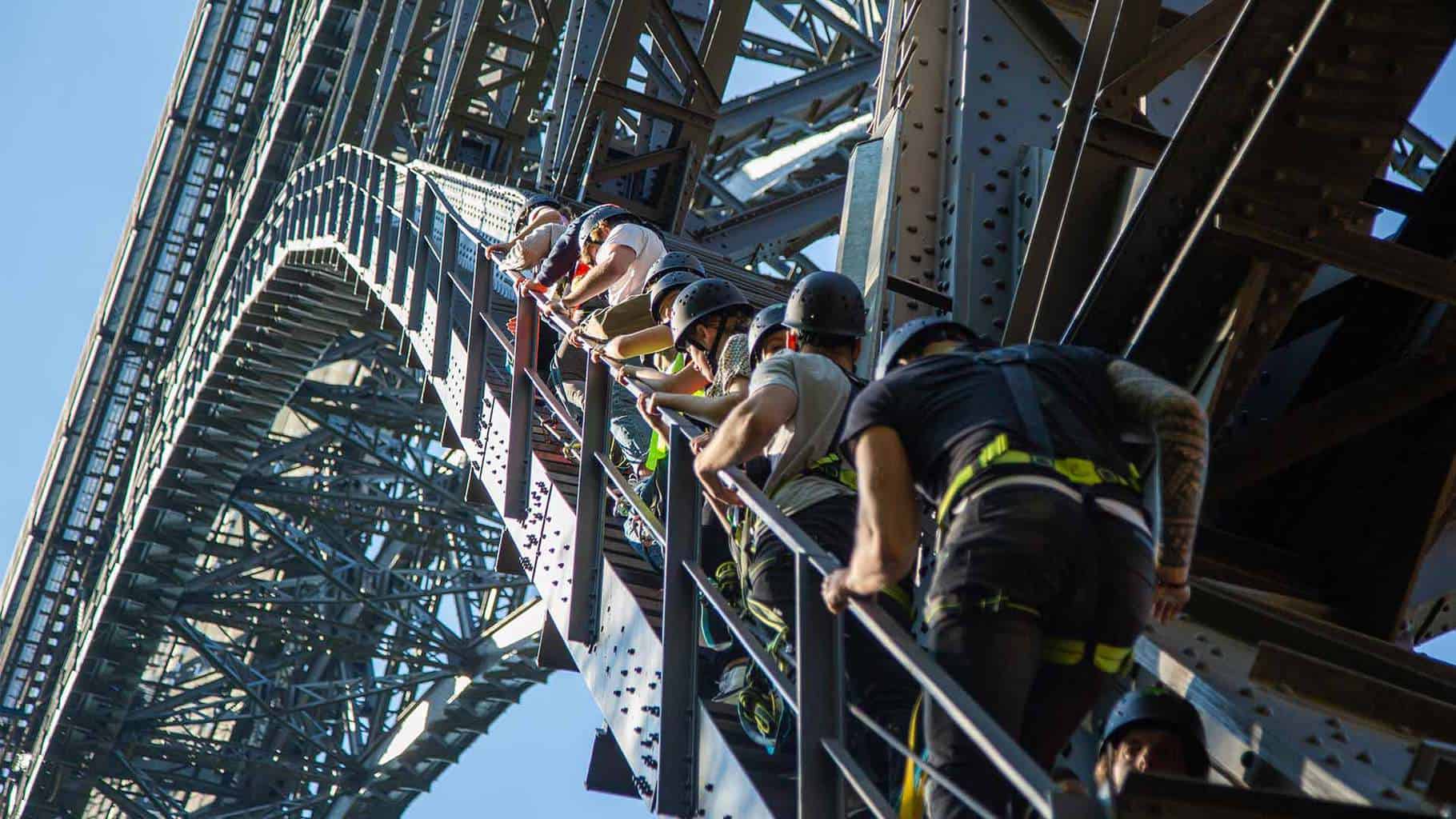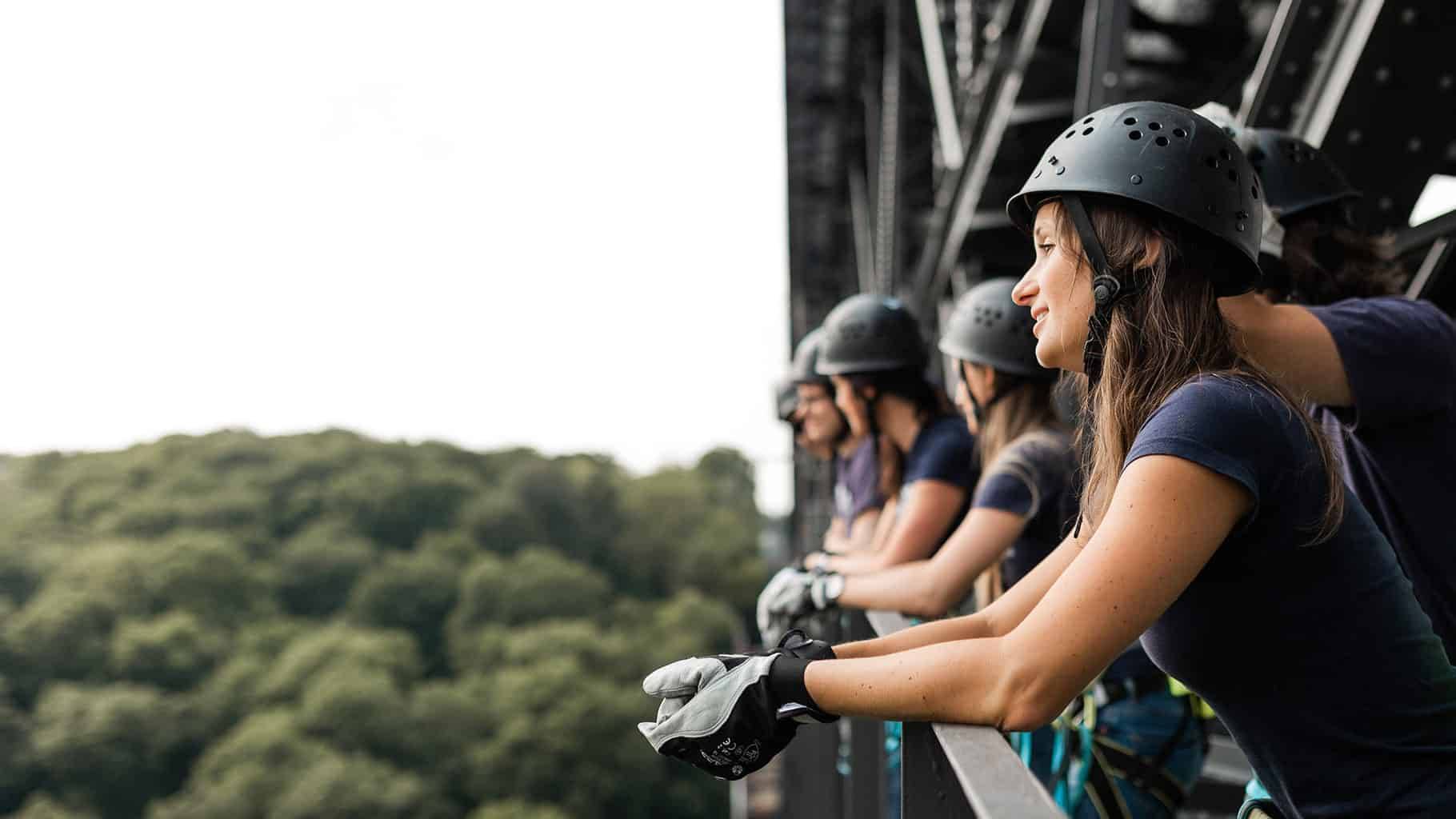 EINZIGARTIGER AUSBLICK
Aussicht geniessen in 100 m Höhe
Einzigartiger Ausblick über den Brückenpark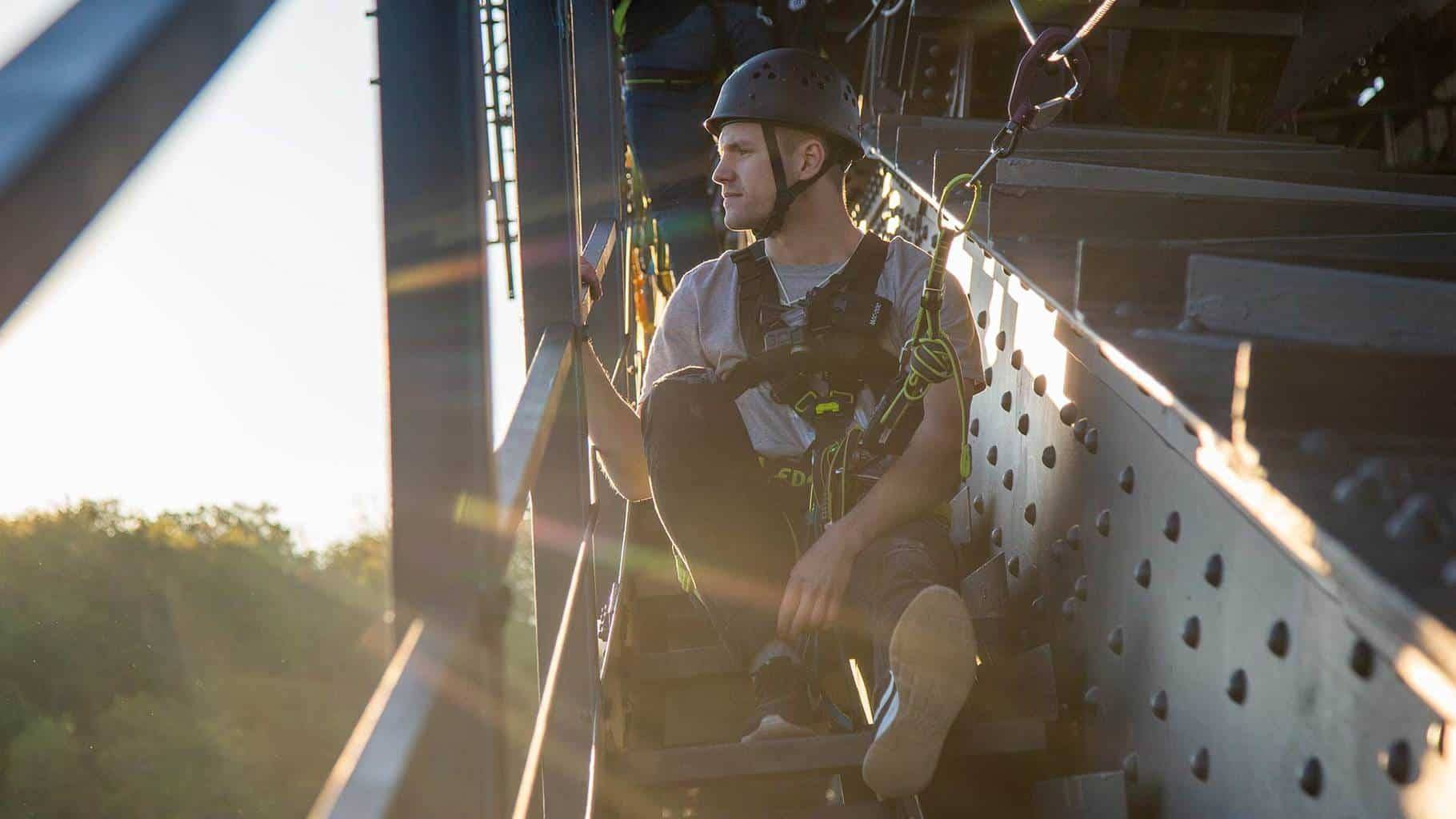 Blick vom höchsten Punkt auf den Start der Tour im Haus Müngsten
Industriekultur Trifft Natur
Der Brückensteig lädt zum Aussicht genießen ein.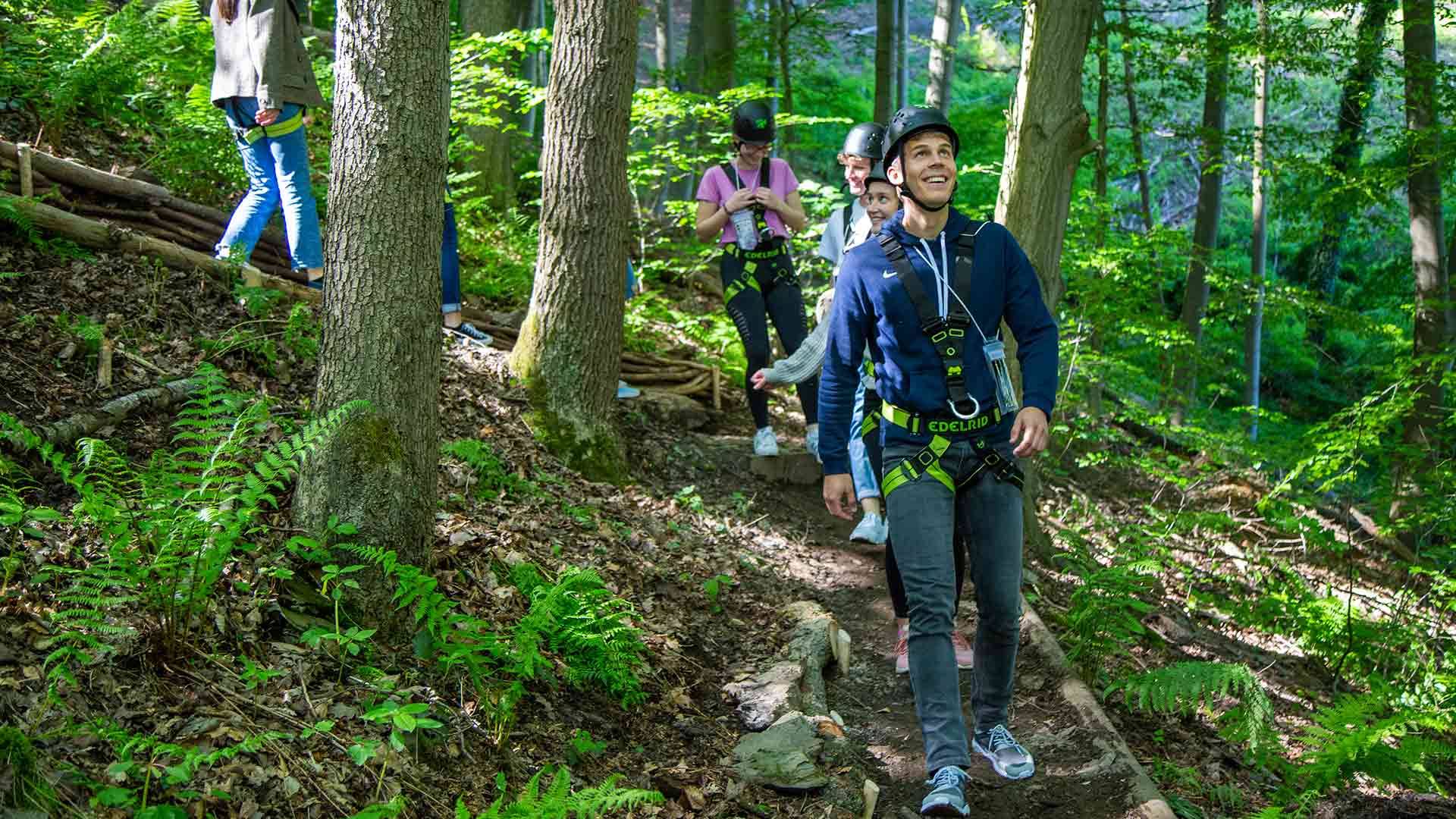 Gemeinsam auf dem Weg zum außergewöhnlichen Erlebnis
Gemeinsam auf dem Weg zum außergewöhnlichen Erlebnis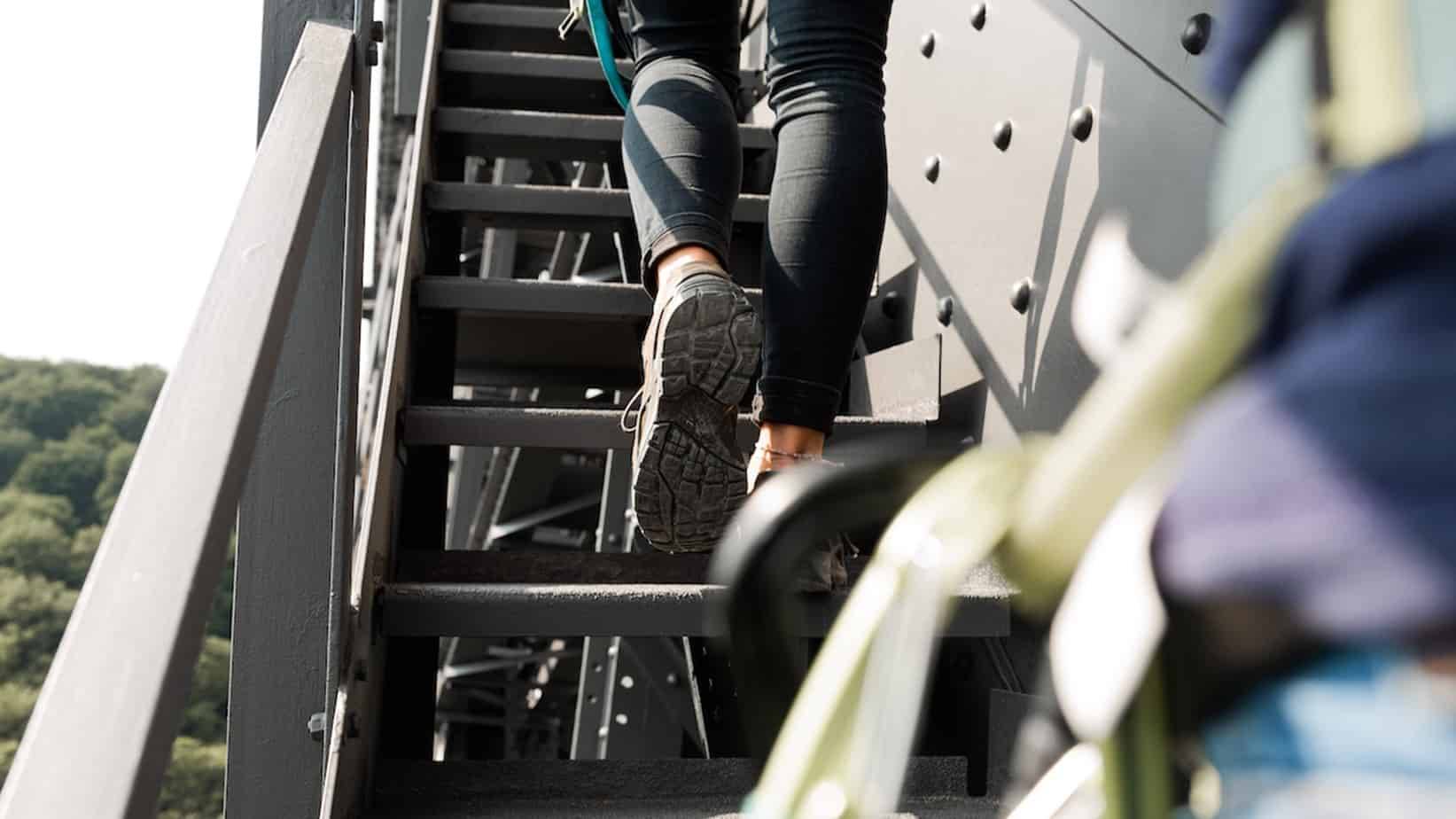 Stufen bis zum Scheitelpunkt der Müngstener Brücke
Über Stufen geht es bis zum Scheitelpunkt der Müngstener Brücke
Guided from start to finish
Each group that completes the bridge trail is accompanied from start to finish by an experienced member of our team. We take responsibility for your safety and for the atmosphere during the event. Under "The Tour" you will find all information about the process, opening hours and prices.
5,000 tons of steel – 950,000 rivets
The Müngsten Bridge is an impressive structure with an exciting history. It is currently on its way to get UNESCO World Heritage status and attracts more than 600,000 visitors a year from near and far. With a click on "The Bridge" you will find exciting anecdotes, historical and informative facts about the bridge and the bridge park.
There's a lot going on at the Brückensteig and in the Müngsten Bridge Park. We'll keep you posted below!
No Results Found
The posts you requested could not be found. Try changing your module settings or create some new posts.
Discover the Brückensteig!
The Brückensteig is an unique experience. But there is a whole lot more going on above and underneath the Müngsten Bridge! It is therefore worth taking a look at our offers. Thanks to our experience in the field of team development, companies also benefit from our packages. And thanks to strong partners in the Bergisch Region, the bridge trail also has attractive, adventure-based offers for educational institutions. We look forward to all inquiries!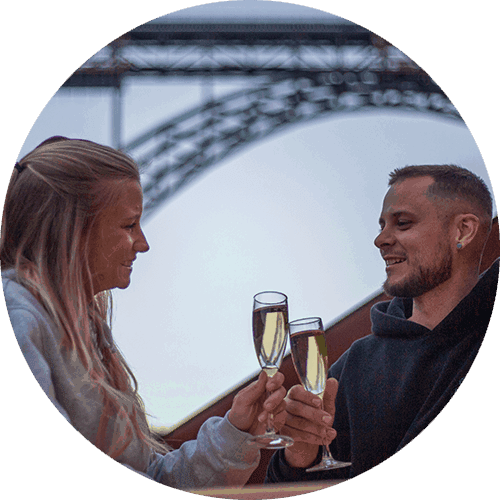 Erfahre mehr zu unseren Specials und attraktiven Angeboten.
Betriebsausflug & Firmenfeier
Mit unseren teamentwickelnden Modulen bieten wir Unternehmen etablierte Maßnahmen vor und auf eindrucksvoller Kulisse.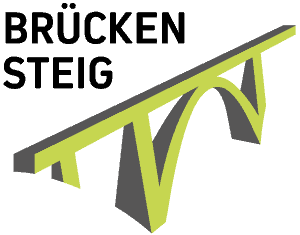 Brückensteig
Haus Müngsten (2. Etage)
Müngstener Brückenweg 71
42659 Solingen
Mail: info(at)brueckensteig.de
Fon: 0202 69520680
Was ist der Brückensteig?
Der Brückensteig ist eine geführte Tour über den Bogen der Müngstener Brücke. Über Stufen geht es hinauf auf knapp 100 m Höhe.
Was sind die Öffnungszeiten des Brückensteigs?
Bitte beachte, dass Du im Voraus online ein Ticket buchen musst.
Samstag, Sonntag: 10:00 – 18:00 Uhr
Montag – Freitag:  auf Anfrage
Kann ich vor Ort ein Ticket für den Brückensteig kaufen?
Nicht für den selben Tag. Tickets kannst Du, am besten zwei (Werk-) Tage im Voraus, online buchen. So können wir Dir flexible Startzeiten anbieten und unser Personal planen.
Was kostet der Brückensteig?
Ein Einzelticket kostet 79 €.
Ein Einzelticket ermässigt 69 €.
Ermässigt sind z.B. Kinder und Studierende. (Mehr erfahren)